Digital Printed Vinyl Stickers
GET INSTANT QUOTE:
We make digital printed vinyl stickers, decals and labels, customising them for size, shape and design. Our company is your best choice for high quality, vivid, lasting colour and durability:
Printed stickers, decals & labels
Custom designs
High quality
UV-protected and waterproofed
Indoor and outdoor use
Your stickers can be cut to any shape, including popular contour cuts. Printouts may also be laminated to add protection from UV light, chemicals and abrasives and increase life span of the product.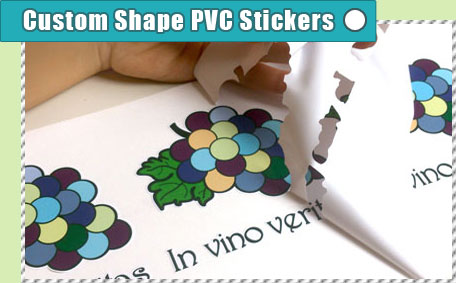 VINYL STICKERS
are high quality, durable and waterproofed. Custom crafted for size, shape and design and choices include traditional rectangular shapes, logos, or intricate patterns. Digitally printed using outdoor PVC vinyl for maximum durability. Lamination services available – Lamination is a process that includes the application of a clear, protective vinyl over the sticker design. Lamination protects the print from chemical exposure, UV exposure, fading and abrasion. This service is recommended for vehicle signage or stickers that are exposed to possible mechanical damage.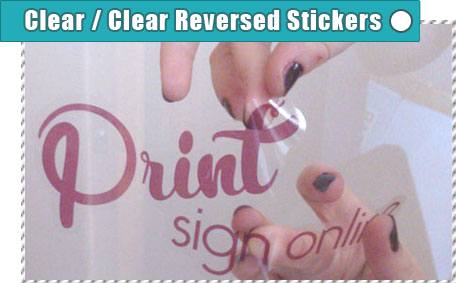 CLEAR STICKERS are created by printing the design on clear vinyl, allowing the background to be visible through the design. Our professionals ensure that colours are printed on a background of white paint for increased intensity and depth of colour. Our custom reverse window stickers are created by printing the design in reverse on clear vinyl, making it possible to apply the sticker on the inside of a window for display on the outside.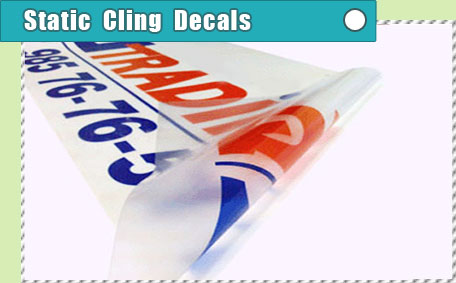 STATIC CLING DECALS are versatile and reusable, making them perfect for advertising purposes. For regular sales in retail outlets, special holiday promotions or scheduled events, these static cling decals can be used over and over. Created on material that is electrostatic, static cling decals are ideal for any smooth, glossy surface, including refrigerators, whiteboards or windows. Change their position easily and often, they always stick and will not mar surfaces. Static cling decals can be created using opaque or transparent backgrounds, and the client is able to choose the side that will adhere, in order to apply inside a shop or vehicle window for viewing on the outside.